| | |
| --- | --- |
| Posted by naomi strong on June 9, 2012 at 9:50 PM | |
With a busy time at work and many competitions cancelled due to bad weather it has been a very slow start to the year and frustrating that it has taken so long to get out competing. The highlight so far has been another clinic with Ilse Schwarz at the end of April and we look forward to hosting her again 28th,29th & 30th June. There are spectator spots available each day if you would like to see this world class instructor in action. Please email me for further details.
The end of May saw Avondale Libertine aka Ludo win Advanced Champion at the Associate Championships in Toowoomba and the Advanced Freestyle. I also had the pleasure of riding Regency Lanthee for her owner Alex Rowe in the Medium championship and the Medium Freestyle. After a lengthy break from training Dreamy acquitted herself very well with good placings and a win in the Freestyle. Alex competed Avondale Panache in the preliminary championship and did some lovely work. For a just turned 4yr old he is doing remarkably well and is handling the competition atmosphere with great attitude and style.
This year we have been lucky enough to have a working pupil start with us, Karli Hatton from North Queensland. Karli has been a fabulous addition to the team and has been out and about competing in Eventing with top ten placings at all events so far this year.
The other big news is that I have resigned from work and travelling away to focus full time on riding and teaching. Its going to be a wonderful year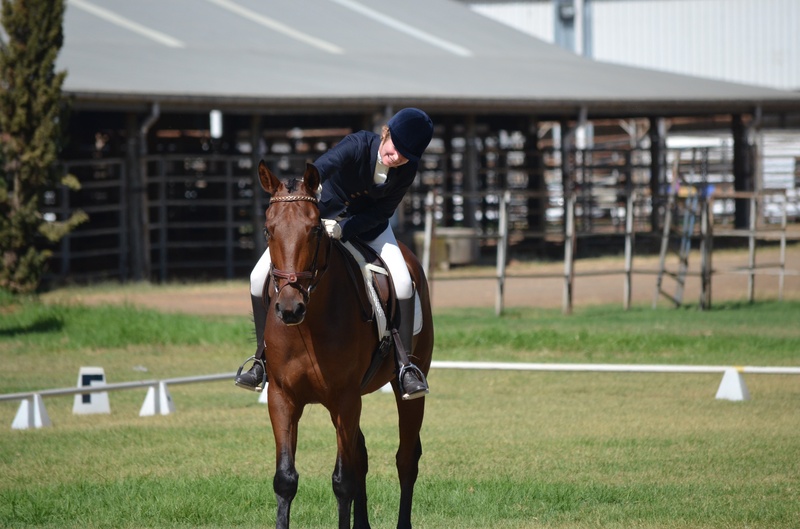 Alex and Avondale Panache
Karli and Pete rocking it at Warwick ODE.