| | |
| --- | --- |
| Posted by naomi strong on July 9, 2012 at 1:25 AM | |
Once again we hosted the fabulous Ilse Schwarz for a 3 day clinic at the end of June. Once again big learning curves and lots of fun all round with a Christmas in July celebration on the Friday night. It is wonderful to see the big improvements everyone is making and as Ilse says "great to have such a terrific bunch of people that all come back each time
"
Karli and I did our local competition here in Allora st the end of June for some match practise. Karli won her first ever start at Elementary level and Avondale Libertine won the advanced. Some of my students also did exeptionally well in the Prep, Prelim and Hack classes with wins and placings all round. If you are looking for a quiet outing for your horse or want to practise your test riding, I can highly recommend Allora as a day out. You can find them by googling allora show society or on facebook.
June seemed to be bugged with rained out competitions and it sure has been hard to get a start anywhere close. We headed off to Grafton for their Club Championships, its a 5 hr drive! Arrived to find what is usually held in a sand arena set up in the middle of the grass cow paddock! Fresh cow pats made for interesting riding and the unmown, unlevel ground was no help when they set up the arenas. Needless to say after a wonderful warm up Ludo (Avondale Libertine) disgraced himself in the advanced when he lost himself completely at a child jumping up and down on a wheelie bin banging it with a stick! I had to stop in the middle of the test to ask him to stop....PLEASE! Bad luck, yes, but in reality he should be so focussed on me that he doesn't notice scary things outside the arena. Back to the drawing board and more confidence building for Mr Ludo. I pulled out of the PSG as it just seemd impossible with the going to get a decent score and accurate test. They are a really friendly bunch in Grafton, such a shame that they just didn't seem to have it all together for this competition.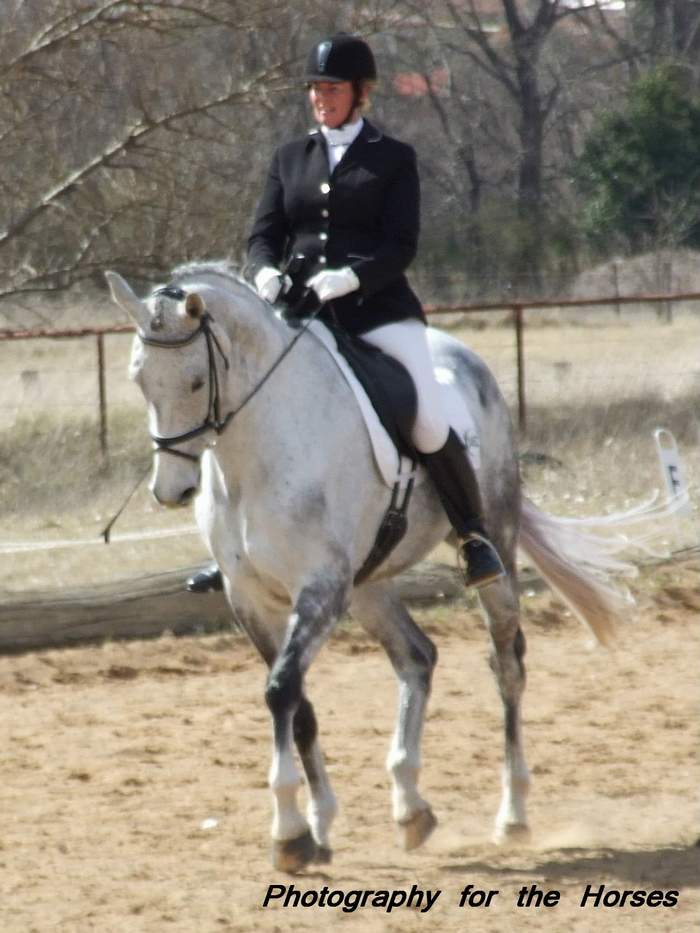 Mr Ludo, looking happier on a nice sand arena!
We had a wonderful visit from Liz Pope who is Kareelah St Liebschens original mum. After over 2 yrs off and only one ride in the past 12 months we saddled Liebs for a little ride, she went beautifully and has not forgotten any of her training. Such a great temperament and still a fantastic comfy ride, makes me very happy to be using her in our breeding program. This breeding season we are again using frozen semen with her and have picked out a few special stallions as possibilities for breeding. Liebs is also the mum of Avondale Panache who can be seen out and about competing with his owner Alex Rowe. We have a really special Contendro Filly from this mare as well who is due to be started early 2013.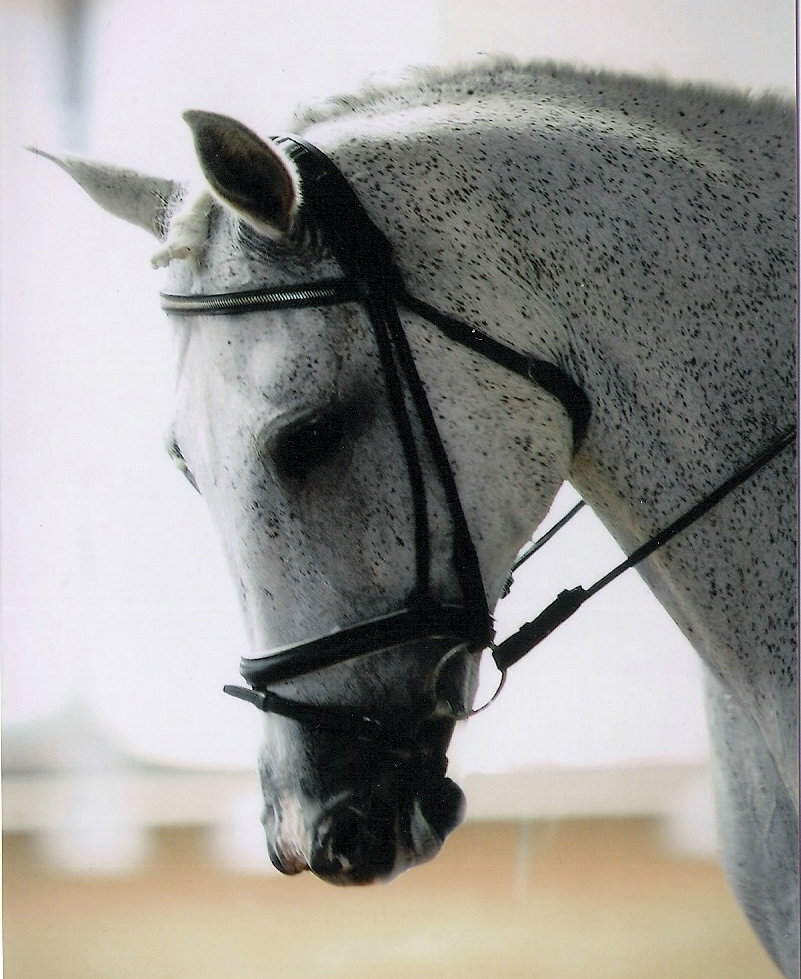 The gorgeous Liebschen!